If you've been searching for a detailed online post about the best assets you can trade in as a Nigerian, you may rest assured that your search is over.
Before you read this post any further, you should note that "asset", as used in this article, refer to any opportunity that you can invest in and expect to build reasonable financial wealth in the long run. Precisely, such "opportunity" is an (intangible) asset since it guarantees you financial benefits probably in form of annuities, dividends or other sorts of returns on investment.
Truth be told, every investment does have its ugly side and this, in technical contexts, is considered the "risk" associated with the investment. While this post exposes you to the top 6 assets to trade in Nigeria, you should endeavour to find out the pros and cons associated with any tradable asset (i.e. investment opportunity) you'd like to consider for your investment journey.
---
1.Forex
Forex (fully known as foreign exchange) has been around for a considerably long time and it is certainly one of the leading assets you can trade in. Forex trading, however, is much more complex than what you may have heard about it. This, partly, is due to the fact that the foreign exchange market itself is a very complex (global) trading ecosystem.
If you'd like to dip your feet in the waters of Forex trading (regardless of the associated risk), you'll have to equip yourself with a sound (Forex) trading education as well as exposure to the best trading platforms for your kind of trader.
When deciding the Forex broker to go with, you'll likely also want to consider the trading platform to opt for. AMarkets is an online broker which offers you access to the financial markets as well as a good deal of tools that you require for trading success.
While there is a pretty array of good Forex trading platforms out there, you must note that it isn't all of such platforms that will live up to your expectation.
In evaluating the worth of a Forex trading platform, there are features you should always look out for. While the platform could provide you with a web-based resource, mobile apps or a desktop version, some of the features you should prioritize in the platform are custom views, trading capabilities, flexible charts and live data.
More importantly, other features Forex traders consider in choosing trading platforms include certainty of low spreads, assurance of fast execution and guaranty of low fees. If you're really a shrewd trader, you'll likely want to prioritize some or all of the listed features while looking to select from scores of Forex trading platforms.
Perhaps, you want to know the best Forex trading platforms in Nigeria and to aid your search for such platforms, below is a list of the top 5 Forex trading platforms in Nigeria:
FXTM Metatrader
OctaFX MT4
AMarkets
Hotforex
Tickmill MT4
XM
---
2.Bonds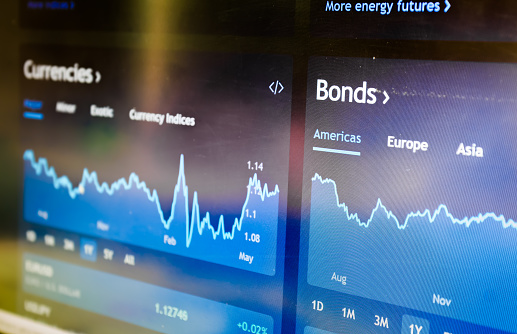 Bonds (especially government bonds) are a great opportunity for people looking to engage in safe investment. Government bonds in Nigeria avail people the chance of making financial wealth by contributing to the country's development. Examples of such bonds are FGN Bonds and FGN Savings Bonds.
a. FGN Bonds
Issued through Nigeria's Debt Management Office, FGN Bonds is a government bond with a tenor that varies between 2 and 20 years. Any Nigerian willing to contribute to the country's development can invest in FGN Bonds with at least #10,000.
One of the benefits associated with FGN Bonds is that investors don't have to wait for the usual one-year period before they are paid due interests. Instead, they get the interests (on invested funds) after 6 months of investment while every principal is paid on the date of maturity.
If you're unwilling to await the maturity of your investment in FGN Bonds, you have the option of trading the investment at the Nigerian Stock Exchange (NSE) or the FMDQ OTC platforms.
Frankly, FGN Bonds is a secure asset to trade in simply because it is issued by the Nigerian Government with the intent of generating funds for various capital projects. With FGN Bonds, you're guaranteed a return for your investment as you'll get your interest after 6 months (of investment). Also, there is the assurance of recovering your principal at the point of (investment) maturity.
If you, however, can't wait for your investment in FGN Bonds to mature, you can opt to trade it on any of NSE and FMDQ OTCs. Alternatively, you can trade it on DMO but the downside here is that unlike FMDQ and NSE (which offer the chance of daily trading in FGN Bonds), DMO's auctions for FGN Bonds occur once in a month.
b.FGN Savings Bonds
In a similar vein to FGN Bonds, (FGN) Savings Bonds avails Nigerians the chance to lend to the Nigerian Government as a way of participating in national development. Just like any other bond, FGN Savings Bonds is a valuable asset to trade in as it guarantees a high interest rate between 11% and 13% of the invested fund.
Frankly, FGN Savings Bonds is a great opportunity for all levels of income earners (especially including average Nigerians) to invest valuably in the development of Nigeria. To invest in FGN Savings Bonds, you need at least #5,000 while the highest investible amount is #50 million.
Notably, a 2-3 year period is stipulated as the tenor of FGN Savings Bonds and given that you can't wait for your investment in the bond to reach maturity, you're free to trade it on the Nigerian Stock Exchange.
---
3.Stocks
Stocks have always constituted the popular assets to invest in and of course, it isn't surprising to find them on any list of the best tradable assets both in Nigeria and other places.
Just like other tradable assets, stocks are associated with risks but again, it's always interesting that stocks constitute the avenues for people looking to build financial wealth on a long-term basis.
Investing in stocks (particularly equities) does come with great benefits in the form of a three-dimensional return. This, in other words, implies that the return you'll get for investing in equities is a tripartite benefit incorporating bonuses, dividend payment and capital appreciation.
In Nigeria, you can build long-term financial wealth through investing in stocks but for this to really work, you must be ready to equip yourself with the rudimentary knowledge as well as any other requisite for understanding market situations. In that case, one of the requisites you should equip yourself with is a reliable stockbroker.
Real estate is unarguably one of the best businesses you can establish as residual income streams in Nigeria. While the preceding assertion holds ground, it further buttresses the fact that real estate is one of the best assets that Nigerians can trade in.
However, some Nigerians wouldn't want to tap into this property development business, owing to the reality that starting up real estate (particularly estate development) requires substantial capital. Real estate development generally requires huge capital, but the overarching point is that your startup capital mainly depends on the location you're considering for the business.
Real estate has been considered one of the safest assets to invest in simply because landed properties are always likely to increase in value over the course of time. There is, therefore, the guaranty that somebody investing in real estate will have a profitable return on investment in the long run.
5.Commercial Paper (CP)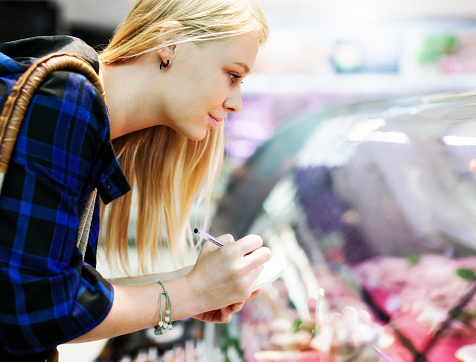 Although they are not issued by the government, commercial papers are great and secure assets to trade in. Specifically, commercial papers are described as short-term instruments whose tenor, on the one hand, ranges between 15 days and 270 days, and whose yearly interest rate, on the other hand, ranges between 15% and 25%.
You may have read that it's risky to invest in commercial papers because they are not considered investment instruments issued by the government. Nevertheless, it should interest you that commercial papers are often issued by corporate organizations with reliable track records. Such organizations hold cogent evidence of profitability, healthy reputation and good credit rating.
The philosophy behind the issuance of commercial papers is that the issuers (companies issuing the papers) need investors' funds for meeting up with working capital requirements. To gain the trust of willing investors, issuers of commercial papers usually show evidence of excellent corporate status. Such issuers (corporate organizations) may also want to assure the investors of security by obtaining bank-provided guaranty for the commercial papers. Literally, what this bank-provided guaranty implies is that the investors can turn to the specified bank (for payment of the investment return on a CP) if the issuing company fails to make the payment on due date.
In actuality, commercial papers constitute the reliable assets to trade in Nigeria and the Nigerian CP market boasts a good deal of reputable companies including United Bank for Africa (UBA), Nigerian Breweries, Ecobank, Skye Bank, Access Bank and Guinness Nigeria Plc.
6. CRYPTOCURRENCY
Cryptocurrency or crypto is a digital asset designed to work as a medium of exchange. Each individual coin ownership records are stored in a ledger existing in a form of computerized database using strong cryptography to secure transaction records, to control the creation of additional coins, and to verify the transfer of coin ownership. Practically, we can say cryptocurrency is a form of payment that can be exchanged online for goods and services. Many cryptocurrencies are formed on the basis of blockchain technology.
Tokens, cryptocurrencies, and other types of digital assets that are not bitcoin are collectively known as alternative cryptocurrencies. Typically shortened to "altcoins" or "alt coins".
Despite  strict government regulations against crypto investment and trading in the country preventing bank deposit and withdrawal, the affinity and demand towards crypto hasn't wavered.
A decent number of the world's leading cryptocurrencies have recorded significant growth and interestingly, these digital assets are still growing by leaps and bounds. While this projects remarkable fortune for the crypto industry, it also brings about a great cause for crypto investors to smile.
Many companies have issued their own currencies, often called tokens, and these can be traded specifically for the good or service that the company provides. Think of them as you would arcade tokens or casino chips. You'll need to exchange real currency for the cryptocurrency to access the good or service.
If you are looking at entering into the world of digital currencies, this is a good choice as there is so much profit to be made in this industry.
Undeniably, growth potential constitutes the yardsticks considered by shrewd investors in determining the cryptocurrencies to invest in. Generally, every shrewd investor should fancy the idea of investing in a profitable cryptocurrency; such a cryptocurrency is alternatively a digital asset which can be sold at a much higher price in future.
Therefore, we have conducted thorough findings on the top 10 cryptocurrencies that will grow explosively in 2021. Click here to find out the  list of the cryptocurrencies in no particular order.
---
Conclusion
Hopefully, this post has opened your eyes to the tradable assets you can tap into in Nigeria and hope to build long-term financial wealth for yourself. As implied somewhere in the post, every investment does have its associated risk and so, it's incumbent on you to learn how best to deal with such risk.
__________________________________________________________________________
>COPYRIGHT WARNING!!
Contents on this website should not be Copied,Republished, Reproduced and/or Redistributed either in whole or in part without proper/Adequate permission or acknowledgment. All contents are DMCA Protected. Defaulters will face the penalty immediately if discovered by reporting to Google!
If you own this content & believe your copyright was violated or infringed, please contact us at [editor@mitrobe.com] to file a complaint and we will take necessary actions immediately.