Recharge and Get Paid (RAGP) is a telecom company that allows users in its money-making platform to utilize licensed VTU for performing data subscriptions and airtime recharge of various network providers including Airtel, Glo, 9Mobile and MTN.
Besides paving the way for people to earn money through airtime recharge, RAGP has been considered one of the most successful VTU businesses. Verily, RAGP brings convenience into the idea of making money online.
This article provides essential information about RAGP ranging from how the programme works down to registration and the benefits you stand to gain as you use its recharge and get paid app.
How It Works
Recharge and Get Paid (RAGP) is a VTU business based on the bilateral approach of marketing and distribution. Simply, RAGP requires you to market (i.e., generate referrals) in addition to the basic virtual top up (VTU).
While the idea of marketing requires you to bring the awareness of colleagues, friends, relatives or just anyone to RAGP and convince them to register, distribution simply demands that you take advantage of selling recharge cards. To make reasonable success with this money platform, it would be nice that you engage in both marketing and distribution.
One thing you could be worried about is getting the recharge cards to sell. Obviously, the platform doesn't require you to print recharge cards since all the business transactions will be carried out online. Therefore, you'll have to open a paid account with an e-wallet in www.rechargeandgetpaid.com. As regards the cards to sell, you'll have to make the transactions occur on your recharge.
Registration
It could be very essential that you begin your RAGP business with the creation of a VTU account by following the steps below:
Launch the RAGP app on your smartphone and login to your RAGP account
Scroll to the top right-hand corner of your phone's screen and click the "VTU" icon there
Then tap the "create VTU account" icon
With that done, you'll be provided with a form which you should fill
Then identify the "Create" section and tap it
Membership Options on RAGP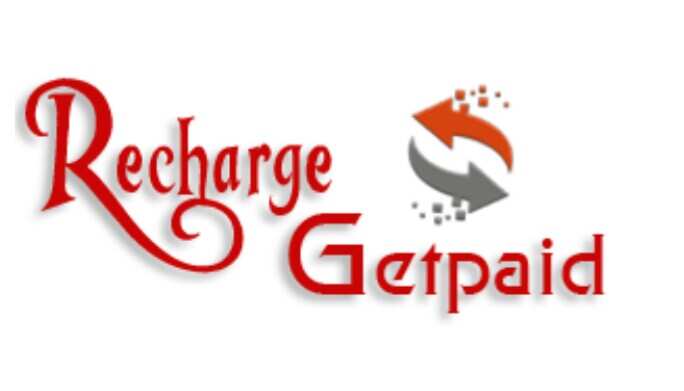 RAGP comes with a variety of membership options with each option having benefits and an eligibility requirement.
Basic Membership
This package requires you to begin RAGP with the minimum of #5000 and it repays you 20% of your registration fee. Simply, this 20% translates into an instant sum of #1000 which you get along with 20 point values. Additionally, this membership option qualifies you to earn on the downlines deep as far as Level 5.
Bronze Membership
To become a bronze member, you have to register with the sum of #10,000. The platform then repays you 20% of the registration fee in the form of an instant sum of #2000 plus 40 point values. Bronze Membership also empowers you to earn downlines deep as far as Level 6.
Silver Membership
This package demands that you register with #20,000 upon which you earn #4000 which equals 20% of your registration fee. Besides rewarding you with the total of 80 point values, this membership option takes you downlines deep as high as Level 7.
Gold Membership
To qualify for this membership option, you must start RAGP with #30,000 upon which you get the sum of #6,000 –20% of your registration fee. In addition to taking you downlines deep as high as the 8th level, this comes with a reward of 120 point values.
While the packages discussed above happen to be the basic membership options on RAGP, there are also advanced packages with greater benefits. These membership options include Diamond Membership (160 point values and Level 9 downlines deep), Platinum Membership (200 point values and Level 10 downlines deep) and Executive Platinum Membership (400 point values and great earnings downlines deep).
While Diamond Membership and Platinum Membership require the registration fees of #40,000 and #50,000 respectively, Executive Platinum Membership carries the registration fee of #100,000.
Making Money with the Recharge and Get Paid App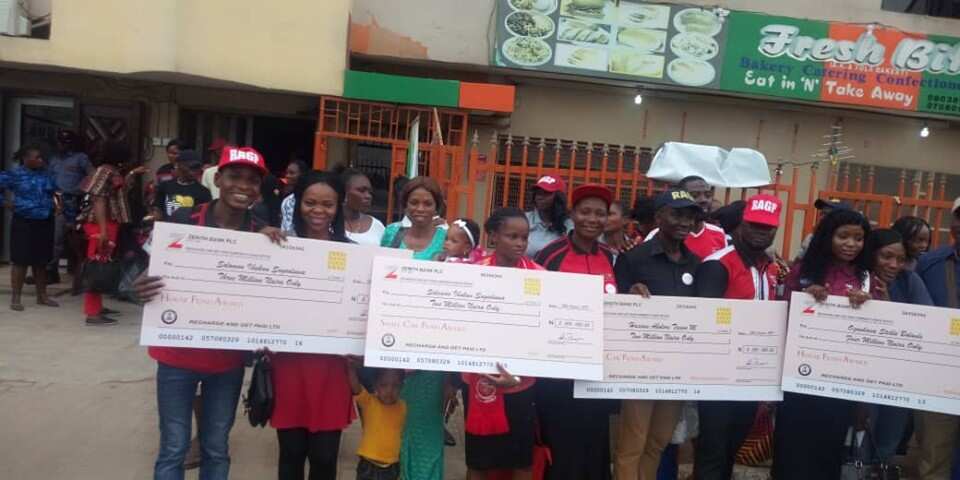 As you use the recharge and get paid app, here are the ways in which the platform fetches you money.
20% welcome bonus for successful registration and membership
You get 10% for purchasing or selling data
You're entitled to 2% for airtime sale or recharge
You rake in 0.35% earnings each time your referral recharges
The platform allows you 20% earnings, in addition to point values, for referring somebody
4% earnings come to you when your referral buys data
For keeping your point values (PV) above #10,000, the platform rewards you with a monthly leadership bonus worth #100,000
If your cumulative PV is #10,000 or above, you'll be eligible for a house fund worth #3,000,000
For reaching a cumulative PV of #500,000 or more, the platform rewards you with a house fund worth #6,000,000
If your cumulative PV exceeds #25,000, you'll be eligible for the much-desired international tip fund worth #500,000
10% earnings in addition to point values come to you when your referral(s) refer(s) others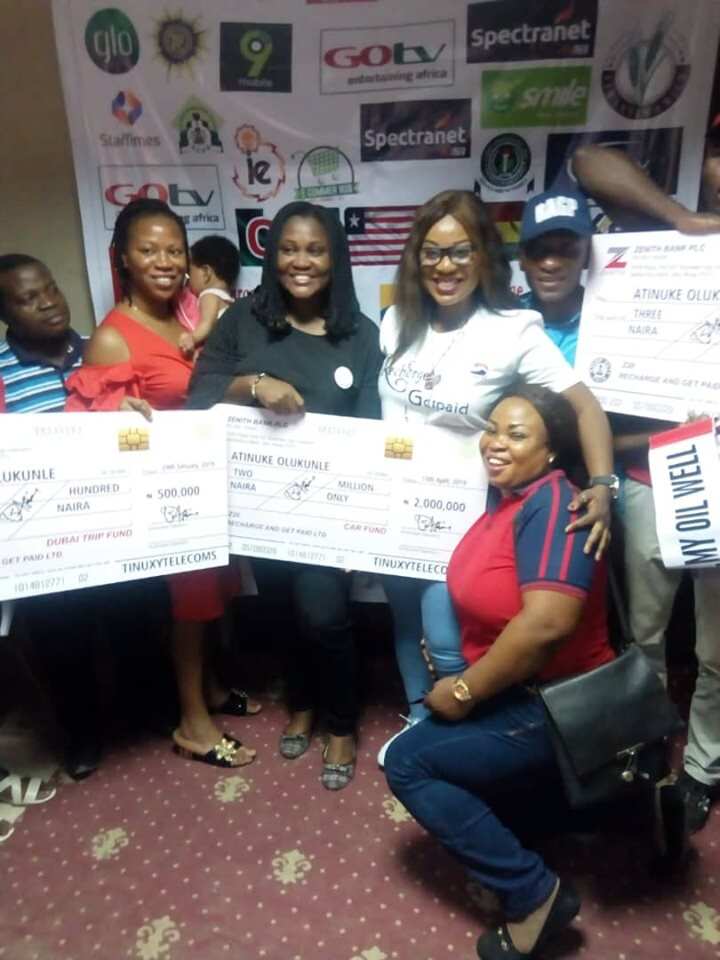 What about the concerns on legitimacy – is Recharge And Get Paid legit? Frankly speaking,this is one of the biggest concern for people that feel this sort of business seems too good to be true. Even with that much information already provided, there is always some elements of unrest regarding  spending your hard-earned money in a scam related business venture.
Fortunately, with RAGP, you can be rest assured with the knowledge that it is a duly registered company with Corporate Affairs Commission CAC. It is also licensed by the Nigerian Communications Commission NCC. As if that is not enough, the partnership the company has with telecom companies such as MTN, 9Mobile, Glo, Airtel, Startimes, DStv, GOtv and PHCN is further confirmation of its legitimacy.
The presence of a physical address should convince you further. They are located at HCR Plaza, Plot 521 Sylvester Ugo Cresent, behind Eco Bank, Jabi, Abuja(FCT). There is more reason why you should join this platform.
When banks are left to sell the same products, they earn billions from it every month. You can as well tap into this and get some money for yourself.
---
♦JOIN RECHARGE AND GET PAID TODAY, CLICK HERE
---
* ADS**
**Register Your Business Name With CAC and Get it in less than 2 weeks--
CLICK HERE
**
Grab My Ultimate List of Over 100+ Companies That Pays You Up To $2500 To Blog and Post Online (Grab your copy #3000 Only))-
CLICK HERE
***
Earn $1000 Monthly from Gramfree System
CLICK HERE
JOIN US @TELEGRAM TO RECEIVE UPDATE
CLICK HERE
------------------------------------------------------------------------------------