Still in search for NNPC job in Nigeria? Here is a comprehensive guide on Everything You Should Know About NNPC Recruitment process in Nigeria. Kindly grab a cup of coffee and read till the end…
The Nigerian National Petroleum Corporation (NNPC) is a federal government establishment saddled with the responsibility of regulating the Nigerian oil sector. With its incorporation dating as far back as 1977, NNPC has become a significant force contributing largely to employment in Nigeria.
Like a young growing child who has been tasked with the responsibility of  studying very hard, when ask what do you want to become in future? the next answer you will get is; I want to become a Doctor. If asked further, which Doctor? you will be marveled at the response you will get..Same for every young graduates, when ask about the kind of job there are looking for. You get responses like; I want to work in an oil company or oil firm and NNPC or exon mobile is one of them.
Getting a job in an oil company is not a smooth journey as you might end up getting disappointed. However, this post will help you immensely on your journey and the entire NNPC recruitment process will be simplified for you like ABC.
Now, I must let you understand that over the years, oil and gas companies in Nigeria have played key roles in the economic growth of the country, owing to the endless exploration and production of oil commodities.
With Nigeria being a major dependent on its oil and gas sector, there will always be a cause for the oil and gas companies in the country to continually make waves and NNPC is no exception to this task.
This article is intended to enlighten readers about NNPC recruitment as well as the modalities attached to it.
The Nigerian National Petroleum Corporation (NNPC) is the major company which primarily controlls and takes charge of Nigeria's  interests in the country's oil industry. The company is made up of 4 major operating units: Refineries and Petrochemicals; Exploration and Production; Finance and Accounts; and Corporate Services. Oil production is the main resources of Nigeria's economy–the country ranks as the largest oil producer in Africa. A total of 95 percent of the country's foreign exchange revenue stems from NNPC's operations.
Oil operations account for 20 percent of the country's gross domestic product and NNPC is responsible for nearly 65 percent of the government's budgetary revenues. After the end of 16 years  military rule, democratically elected Olusegun Obasanjo took office in 1999. Since then he has worked to reform the oil and gas industry in the country.
---
What Are the General Requirements for NNPC Recruitment?
For your NNPC application to be successful, you're expected to have fulfilled a number of conditions. While these conditions are described as recruitment requirements, some of them are general while several others pertain to specific job positions. Below are the general requirements for NNPC recruitment:
Applicants must be within the age bracket of 18—35 years old
Applicants must be bona fide citizens of Nigeria
Applicants must be ready to work under pressure
Applicants must have genuine NYSC certificates
Applicants are expected to have acquired higher institution degrees such as BSc and MSc
Steps to Apply for NNPC Jobs
Any Nigerian who has duly met all the general recruitment requirements listed above is qualified to apply for the NNPC job that suits them. To apply for NNPC recruitment, you may follow the steps below:
Open any browser on your phone and enter the URL https://careers.nnpcgroup.com
From the available list of NNPC job positions, choose the one you prefer and that you're qualified for
Provide necessary information in the required fields
NNPC Job Interview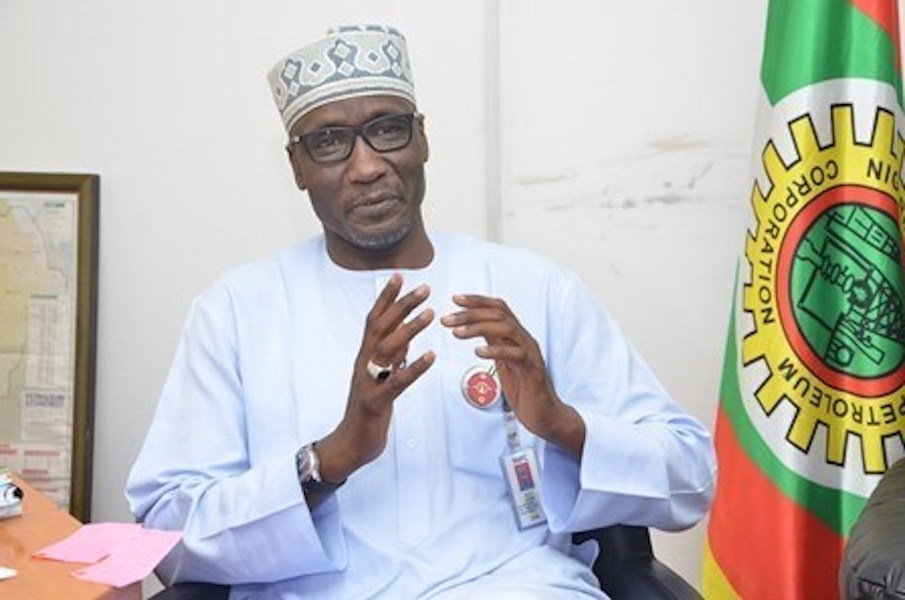 Just like you'd normally prepare ahead of a job interview, you should note that an NNPC job interview demands a lot of preparation. Regardless of the job position you've applied for, do well to prepare ahead of the interview as there are many other people who will be interviewed on that same job position. Preparing ahead of an NNPC job interview gives you a likely edge of getting eventually employed after a successful application.
To aid your preparedness for a typical NNPC job interview, we've compiled a list of the top 3 tips that should give you inkling of what the interview would look like.
The Interviewers May Want to Test Your Knowledge of NNPC
It's essential that you have conducted in-depth research about a recruiting company before heading to any of its interviews. Of course, you wouldn't like to find yourself in the awkward situation of flopping when asked the question "what do you know about NNPC Nigeria".
Endeavor to thoroughly read about NNPC's history, services and contributions to Nigeria's oil sector. You'll get to know a whole lot about NNPC by perusing its website's category on public relations.
You're Likely to Be Questioned on Why You Intend to Work with NNPC
As a job seeker with firm purpose, you shouldn't think twice when asked why you wish to work with a particular company you've just applied to. In the same manner, you should be ready to command smartness, precision and confidence when questioned about what prompted you into applying for the oil company's job position.
The Interviewers May Seek to Know Why You Chose a Particular Job Position
It is in the light of this possibility that you're advised to only apply for an NNPC job position that suits your qualifications, credentials and competency. While the interviewers would like to test your knowledge of a chosen job position, you should be ready to tackle their question with a precise and succinct statement of those skills which qualify you for the job position.
Conclusion
We strongly believe you've found this article useful for your information seeking on NNPC job recruitment process. If your NNPC application yields a successful result implying that you should appear for an interview, it's essential that you familiarize yourself with the NNPC job interview tips discussed earlier.
* ADS**
**Register Your Business Name With CAC and Get it in less than 2 weeks--
CLICK HERE
**
Grab My Ultimate List of Over 100+ Companies That Pays You Up To $2500 To Blog and Post Online (Grab your copy #3000 Only))-
CLICK HERE
***
Earn $1000 Monthly from Gramfree System
CLICK HERE
JOIN US @TELEGRAM TO RECEIVE UPDATE
CLICK HERE
------------------------------------------------------------------------------------