Internet safety is a question that everyone has been consistently struggling with. The constant rise in the rate of cybercrime has consistently made people stay on the edge when it comes to surfing online. However, there is no point in panicking anymore. All you need to do is practice safety while browsing through the internet, especially when you are handling delicate information on your system.
Not only can you check the credibility of the page using a website scam checker, but you can also follow the internet safety rules that we have sorted out below.
1. Keep your privacy settings on
Not many users realize this but keeping your privacy settings on is extremely important, especially when you are browsing online. Not just the browser, you can also keep your privacy settings on social media secure, especially when it comes to Facebook and Twitter. Keeping the privacy safeguards on help you ensure easy and safer navigation without any complaints.
2.Practice safe browsing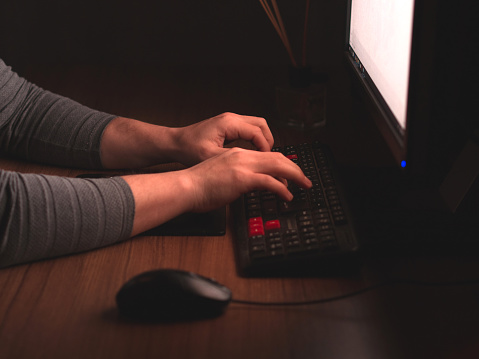 We can't stress this enough but the last thing you want to do on the internet is to click on random websites and pop-up ads. Most of the time, these pop-up ads are the ones that are planted by hackers to get into your system. So, while you are surfing the internet, you must stay vigilant all the time. This is to ensure that your system is safe and doesn't get infected by unwanted malware. You can also use the website reputation checker before clicking on it to ensure its authenticity.
3.Use a Secure VPN
If you have experienced issues with hacking or similar issues before, you must take these threats seriously and take action. The best way to conceal your and your system's identity online is by using a secure VPN connection. Not many users realize or know this but doing so can be nothing short of life-changing. Skip out from using the free VPN services because they are close to none. Instead, use the paid VPN services to block out your IP address and ensure safe browsing.
4.Be mindful of the downloads
Random downloads are the biggest threats and virus carriers. Unless you are downloading the file from an official website, we'd recommend that you avoid downloading it altogether. Most of the time, these are the websites that make the most chaos. The download files can be infected with threatening viruses, leading to risks of damage to your system. So, the best way to avoid that is by ensuring that you mindfully download the files instead of going on a random downloading spree.
There is no point panicking or avoiding the internet just because there is a risk of cyber threat. If you are mindful of things, you wouldn't necessarily have to worry anymore. Just practice these above-mentioned pointers for internet safety and you should be pretty good at keeping your system safe and secure without any risks at all. At the end of the day, you want to have a safe and fruitful online experience.
__________________________________________________________________________
>COPYRIGHT WARNING!!
Contents on this website should not be Copied,Republished, Reproduced and/or Redistributed either in whole or in part without proper/Adequate permission or acknowledgment. All contents are DMCA Protected. Defaulters will face the penalty immediately if discovered by reporting to Google!
If you own this content & believe your copyright was violated or infringed, please contact us at [editor@mitrobe.com] to file a complaint and we will take necessary actions immediately.